Your
Links
Here you can get your Affiliate links. We recommend you use the link to our Standart Video Sales Letter page, unless you're buying traffic and need a landing page which has other requirements. Our default landing pages are below, but if you have a specific requirement… let us know.
Just Enter Your Name, Email & ClickBank ID Below
Generate an Affiliate Link to various landing pages according to your needs.
Default Video Sales Page (Recommended):
Video Sales Page with no exit pop:
Video Sales Page with no delay on "Add To Cart" button:
Text Sales page with no exit pop:
FaceBook Compliant VSL Page:
We have linking options to suit your needs and methods -
contact our Affiliate Support.
Email
Swipes
We have some of the highest converting email swipes in the industry. Just swap in your ClickBank 'hoplink' into the emails and mail your list, with one of these great converting emails.
NOTE: You MUST provide an unsubscribe link at the bottom of the email as well as an address. Please follow all applicable laws when emailing. Remember, spamming is strictly prohibited and illegal.
Email #1 - They Tried to KILL me

Email #2 - Egyptian Secrets Of Manifestation

Email #3 - What Do The Simpsons and Manifestation Have In Common?

Email #4 - All About Owning Your Thoughts

Email #5 - Manifesting Your Wealth & Finance

Email #6 - Consciousness Expansion

Email #7 - The Abundance Of Wealth

Email #8 - Tapping Into The Universe
LANDING PAGES: FACEBOOK AD QUIZ LANDER
When promoting using Facebook ads, it is necessary to have some sort of "buffer" between the ads themselves and the VSL page in order to get your campaigns approved. We are now providing our high-converting quiz lander for VIP affiliates to use.
STEP 1:
Click here to start your 14 day Clickfunnels free trial.
The Clickfunnels software will allow you to easily import our funnel template and offers a wealth of other easy-to-use features, like split testing and simple statistics.
STEP 2:
Click here to import your complete 5 question quiz landing page funnel into your Clickfunnels account.

Click here to import the quiz, but with an additional page in between the quiz results page, that collects name, email and gender information, for those of you who wish to list build.
HOPLINKS: FACEBOOK-FRIENDLY VSL SALES PAGE
Even with the quiz landing page as a buffer, if you send traffic to the regular VSL after the quiz then it can result in campaigns being disapproved. You will get a much higher success rate using one of the following hoplinks instead.
"FACEBOOK FRIENDLY" VSL PAGE HOPLINK:
FACEBOOK AD IMAGES
Ad images are crucial for high click-through rates on your Facebook Ads. We have created a Google Drive folder below where we will add our best Facebook ad images for VIP affiliates to use.
FACEBOOK AD IMAGES
Click here to access our folder full of high click-through rate Facebook ad images to promote Midas Manifestation.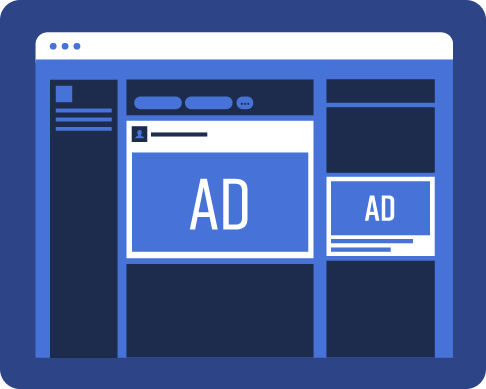 FACEBOOK AD COPY
The text you use in your ad copy on Facebook is probably the most important aspect behind a winning ad campaign, and a losing one. Feel free to use your own ad copy, or use the ad copy we have written for you below along with our quiz Facebook lander!
FACEBOOK AD COPY #1
Albert Einstein.. Nikola Tesla.. Nostradamus..⭐

What did they know about the nature of reality?

Some say they took the secrets to their grave, while others say they left cryptic messages in their writings about it. 🤔

It was recently revealed that they understood that some people had the ability to manifest things into reality... using nothing but the power of their will and their mind. 😲

To see if you could potentially be one of those people, take this short quiz below 👇
FACEBOOK AD COPY #2
You have the ability to manifest whatever

your heart desires into existence...

Wealth...🤑 Love...😍 Health...🤒

Often times however, our brain 🧠 becomes disconnected with the universe and simply needs to be retuned.

Take this short quiz below to test if your brain is able to manifest your desires into reality, or if it simply needs to be retuned! 👇



FACEBOOK AD COPY #3
Optical illusions show you exactly how your brain's interpretation of reality is not always accurate. 🧠 ⚡

As your brain struggles to interpret this illusion, and make it conform to what should be interpreted as "correct", it should make you realize, that reality, is whatever your brain interprets as reality. 🤔

What most people don't realize however, is our brains are able to do more than simply "interpret" reality as they see fit...

They are able to modify reality, by directly tapping into the universe itself. ⭐

Quantum physics has been increasingly demonstrating this monumental phenomenon over the last decade with ground breaking discoveries.

If you want to be able to tap into this ability and change your reality around you using nothing more than the power of your thought, then take this short quiz below to see how close you are to being able to manifest the reality of your choosing. 👇👇👇